Description
Amazon Ads helps brands design ad experiences that delight customers and deliver meaningful results. With 300+ million worldwide active customer accounts, and first-party insights based on shopping, streaming and browsing signals, brands can craft relevant campaigns that enhance customer experiences. Our solutions on Amazon.com, services like Twitch, and partnerships with third-party publishers and exchanges make Amazon Ads the ultimate amplifier for brands to reach the right audiences in the right places, both on and off Amazon.
Livres blancs / Études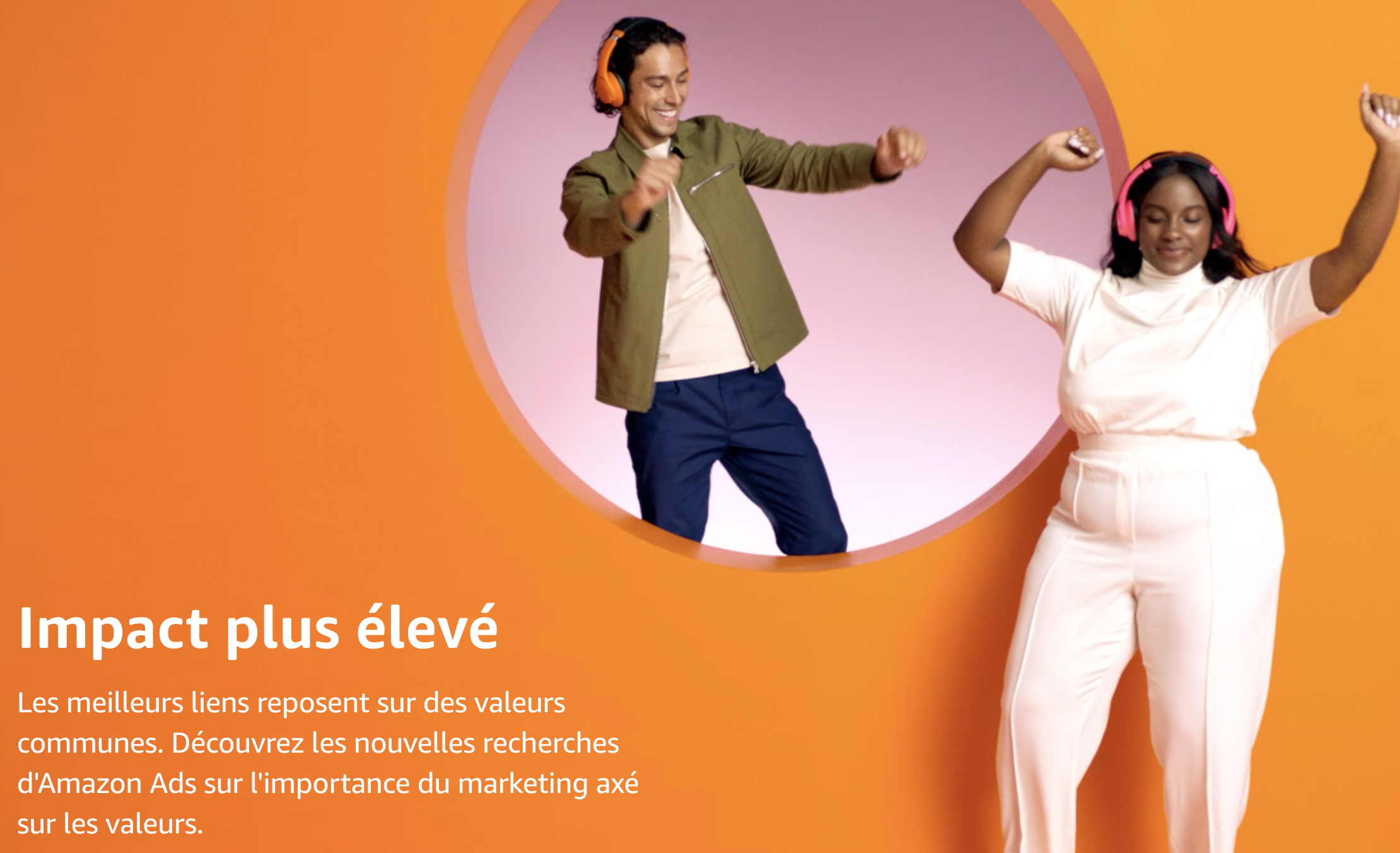 Un impact plus élevé, l'importance du marketing axé sur les valeurs
Télécharger
Business cases
Samsung utilise à la fois Amazon Ads et Twitch pour faire connaître le lancement du Galaxy S21
En savoir plus
Comment Coca-Cola impressionne-t-elle ses clients chaque Noël en misant sur la créativité et l'innovation ?
En savoir plus
Découvrez comment Reckitt a utilisé du contenu éducatif pour sensibiliser les audiences au gaspillage de vêtements
En savoir plus