08:45 am CEST
-
08:55 am CEST
Welcome Speech

08:55 am CEST
-
09:15 am CEST
[Back from HUBFORUM 2031] 10 insights that will shape the next 10 years (1/2)

09:05 am CEST
-
09:06 am CEST
Session 1 - Tuesday 12th oct. (hybrid) - The next generation of Business
How to transform current challenges into opportunities for innovation and future growth? How to invest and accelerate by reshaping your offer and your organisation for increased agility, efficiency and performance. Connected retail, ecommerce & marketplaces, new services, new business models, platformisation, innovation, transformation
09:25 am CEST
-
09:35 am CEST
Comment SNCF réseau se transforme pour permettre l'émergence d'un véritable "entrepreneuriat ferroviaire" ?
Retour en grâce des mobilités vertes, ouverture à la concurrence, digitalisation accélérée, orientation client absolue… Un temps en désuétude, le rail se trouve aujourd'hui au carrefour de transformations profondes, qui sont autant de terreaux fertiles pour l'émergence d'un véritable écosystème d'entreprises innovantes et diversifiées dans le secteur ferroviaire. Comment le gestionnaire d'infrastructures ferroviaires SNCF Réseau a amorcé sa mue pour devenir un incubateur de transformations ?

09:35 am CEST
-
09:50 am CEST
Undertake its transformation thanks to a solid and scalable digital foundation: the ambition of La Banque Postale
How to become THE preferred bank of the French? In an ultra-competitive market where new agile digital players are emerging, La Banque Postale is undertaking its transformation based on content management with Adobe's CMS and DAM (AEM - Adobe Experience Manager). Discover how a traditional player can sustainably transform itself by focusing on the customer experience with the implementation of a solid and scalable digital foundation.
Directeur de l'Innovation, du Digital et de la Data & Membre du Comité de Direction Générale

Vice President & Managing Director Western Europe

09:50 am CEST
-
10:05 am CEST
How did UCAR take advantage of Microsoft Power BI to implement an innovative management tool?
The UCAR project started from an observation: the multiplication of information within the structures and the complexity of sales requires data-driven management. This trend leads to a need to personalise the relationship with franchisees by spreading best practices. To support this strategy and its future deployment, UCAR Group chose Hitachi Solutions to implement an application based on Microsoft technologies and to develop a user-friendly interface adapted to the business issues in order to reinforce the adoption of the end users.   Jean-Claude Puerto, CEO of UCAR, looks back on the project to share his experience of the implementation of the tool and the progress of the project with Hitachi Solutions. 


10:05 am CEST
-
10:20 am CEST
OUI.sncf - High-speed digital acceleration to serve the customer
OUI.sncf a pensé sa transformation digitale autour d'une priorité majeure, garantir à ses clients une expérience fluide et sans friction. Tout le funnel marketing a été optimisé : campagne de marque et de réassurance, recommandations grâce à un système de mesures de signaux adaptés et un service d'accompagnement personnalisé par messageries. L'utilisateur est accompagné tout au long de son parcours, de l'envie de voyage jusqu'à destination finale.


10:20 am CEST
-
10:35 am CEST
Brands] Luxury and payment in instalments: How Lancel combines exceptional commerce and new consumer habits


10:35 am CEST
-
10:45 am CEST
Dare to lose the price battle to better win the experience battle?
42% of French people are willing to pay more for a quality product experience*. But what exactly is the product experience? How do you orchestrate it? What new practices are leaders using to build the future? As an example, River Home, a French startup in hyper growth, is shaking up the world of interior design. Join us in discovering a new generation of retailers who have chosen to refuse the price war to win the one of hyper personalization and product experience! *According to an OpinionWay survey conducted for Akeneo

10:45 am CEST
-
11:00 am CEST
[Brands] The new challenges of the learning company
11:00 am CEST
-
11:10 am CEST
In a changing world of work, how to build a resilience strategy to regain growth momentum
The evolution of the traditional office environment presents us with new collaboration challenges, which are due to a lack of clarity around working practices. Companies have made many efforts to transfer practices that worked in the office to a remote environment. However, the amount of 'work about work' is increasing. Countless hours of work are being missed by organisations of all sizes and in all sectors. In the course of a day, employees spend 60% of their time on coordination tasks, rather than on the skilled and strategic work for which they were hired. How can individuals, teams and companies bring order and clarity to this disrupted world of work? How can a resilient approach be taken to move forward and regain momentum for growth?

11:10 am CEST
-
11:20 am CEST
[Behind the Scenes] Innovation in a time-consuming industry
Until now, innovation has been more focused on economic development, but now it has a new dimension: resilience. In this context, how are the major corporations responding to this challenge? What are the strategies implemented by energy transition players like EDF?
Directeur Innovation Groupe

11:20 am CEST
-
11:30 am CEST
[What's next?] Economic & regional attractiveness: new challenges for a sustainable and hybrid environment
Vice-président, Maire du 17ème arrondissement

11:45 am CEST
-
12:20 pm CEST
11:50 am CEST
-
12:20 pm CEST
[Masterclass] Data-driven Branding : Comment Ubisoft se base sur la data pour planifier, optimiser et mesurer ses campagnes média avec l'accompagnement d'Artefact
Découvrez comment Ubisoft, accompagné par Artefact, utilise la data pour la gestion de ses campagnes digitales que ce soit au niveau de la création et la segmentation d'audience mais aussi pour mieux orchestrer et optimiser ses campagnes média. Enfin, Ubisoft et Artefact vous présenteront comment mesurer de manière efficace des campagnes de branding et les outils utilisés.


11:50 am CEST
-
12:20 pm CEST
[Masterclass] How to decompartmentalise the company to end silos and increase productivity 
Over the past year, teams around the world have experienced a rollercoaster of changes in the way they work. For many companies, the sudden shift from face-to-face work to teleworking has disrupted communication within teams. When teleworking, one of the biggest challenges is to ensure that your team members stay in touch and coordinate their efforts. Indeed, teams that work across time zones and juggle different tools in their work environment can easily be reduced to their own little world. Asana s'efforce d'aider les équipes du monde entier à atteindre leurs objectifs en toute transparence, que ce soit en présentiel, à distance ou une combinaison des deux. Au travers d'exemples concrets, Asana vous explique comment décloisonner l'entreprise pour mettre fin aux silos et augmenter sa productivité
Enterprise Account Executive

11:50 am CEST
-
12:20 pm CEST
[Masterclass] How to deliver on the promise of a data-driven transformation? Feedback from David Lloyd Clubs
A data-driven transformation can promise to increase revenue and reduce costs through better decision making, more efficient business processes and improved customer experience, but what does it really take to achieve these goals?  Join Hitachi Solutions to discover the top 5 things to consider when implementing a new data strategy and hear from our customer David Lloyd Clubs, who decided to get more value from their data by becoming a data driven business.  In this masterclass, we will cover the essential steps to lay the foundations for getting more value from your data using analytics and artificial intelligence, while establishing control and governance of your data.  We will give you practical advice straight from the field on what works well and what to avoid. 
Business Intelligence Director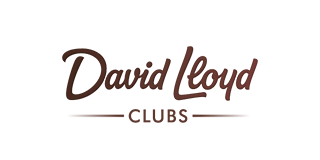 11:50 am CEST
-
12:20 pm CEST
[Masterclass] La nouvelle alliance Facebook x TV : le mix média performant pour accroître ROAS et notoriété de marque
Dans un paysage média toujours plus digital et un besoin permanent d'optimisation de l'efficacité media, une nouvelle étude menée par Kantar démontre que déployer Facebook dans les plans au-delà de 20% du mix et en alliance avec la TV permet d'améliorer significativement le ROAS total du plan, ainsi que la construction de notoriété et le recrutement de la marque.
Client Partner, CPG industry

11:50 am CEST
-
12:20 pm CEST
[Masterclass] Les parcs d'attraction enchantent l'expérience en orchestrant des parcours dynamiques
Éléphants qui volent, tasses à thé géantes, personnages costumés qui déambulent dans le parc... Avec plusieurs millions de visiteurs par an, un leader des parcs d'attraction mise sur les expériences sur-mesure et temps réel pour enchanter les parcours de ses clients, petits et grands. Au sein même du parc, le mobile devient une baguette magique pour éviter les temps d'attente ou passer commande d'un jouet et le retirer dans la boutique la plus proche. Pour le géant du divertissement, une nouvelle génération d'outils d'orchestration lui a permis de conjuguer messages programmés en batch et interactions personnalisées dans l'instant. En effet, de nos jours, les parcours ne peuvent plus être planifiés qu'en fonction des évènements ou produits poussés par la marque. Si une marque veut coller aux besoins du client, elle doit renverser cette logique.
Customer Journey Management & Commerce Go To Market Sales Lead, Western Europe

11:50 am CEST
-
12:20 pm CEST
[Masterclass] Nouvelles modalités de paiement face aux besoins clients : Découvrez pourquoi et comment Afflelou a mis en place le Buy Now Pay Later

12:45 pm CEST
-
02:00 pm CEST
Lunch break & one-to-one meetings
12:45 pm CEST
-
01:15 pm CEST
12:45 pm CEST
-
01:15 pm CEST
01:59 pm CEST
-
02:00 pm CEST
Session 2 - Tuesday 12th oct. (hybrid) - The next data driven organizations
How to measure better and faster than competitors in order to react and adapt to a constantly changing VUCA world. How to develop a data culture across all business lines and deploy tools and indicators to monitor and anticipate market trends. How to create value through data and artificial intelligence for growth. Data, analytics, predictive, business intelligence, data visualisation, measurement, ROI, KPI
02:00 pm CEST
-
02:10 pm CEST
HUB35 - À la rencontre des jeunes talents du digital français !
02:10 pm CEST
-
02:20 pm CEST
[Success Story] Data & AI: Pernod Ricard's new acceleration cocktail
3 doses of data, 1 dose of AI, serve fresh: the Pernod Ricard group, the world's second largest wine and spirits company, is developing a new and unprecedented gas pedal cocktail. With several key programs focused on data, the group has embarked on an ambitious business transformation.

02:20 pm CEST
-
02:35 pm CEST
Steering through turbulence and reinventing yourself with data
Alors que tout le secteur du transport aérien est gravement affecté, VINCI Airports a su rapidement déployer un système de pilotage par la donnée grâce à la collaboration des aéroports de son réseau. Une approche créative pour répondre à la fois au besoin du groupe mais aussi des aéroports. C'est désormais son atout pour comprendre les évolutions du secteur d'activité et se réinventer.
Rémi
MAUMON de LONGEVIALLE

Associé en charge de la data science et des technologies

02:35 pm CEST
-
02:50 pm CEST
[Brands] How John Lewis is transforming the customer experience with data and insights from customer relationship centers
John Lewis présentera aux côtés de Sitel leur projet de structuration de la data issue des centres de contacts clients et les insights qu'il en tire aussi bien en matière excellence opérationnelle que d'expérience client.

Global VP, Data & Insights

02:50 pm CEST
-
03:00 pm CEST
DATA & AI: trends to follow to perform in 2022!

03:00 pm CEST
-
03:15 pm CEST
Accor responds to the crisis with digital innovation
La pandémie a profondément bouleversé toute l'industrie du tourisme et de l'hospitalité. Malgré un contexte difficile, Accor a continué d'innover et fait pivoter son modèle de transformation pour gérer la crise et préparer la reprise. Pour atteindre ces objectifs, Accor, en collaboration avec Google, mène une transformation digitale profonde où la maîtrise de la data est un des facteurs clés de succès. Alix Boulnois reviendra sur les différents enjeux de sa direction.
Chief Digital Factory Officer

Head of Travel Industry, France
03:15 pm CEST
-
03:30 pm CEST
[Brands] Data analytics: how to effectively use data to serve everyone?
03:30 pm CEST
-
03:55 pm CEST
[Brands] DATA, AI & IT to serve your core business: from selling a product to selling a service
03:55 pm CEST
-
04:05 pm CEST
[Brands] Precision marketing vs mass marketing: choose a strategy according to your objectives!
04:05 pm CEST
-
04:15 pm CEST
[What's next] Implementing a data-driven methodology: how SUEZ transformed its business
Group Chief Digital Officer

04:15 pm CEST
-
04:30 pm CEST
The major moments of truth in Adeo's digital transformation
When you aim to become the world's leading home platform and have to mobilise 150,000 employees and 900 points of sale in 20 countries with different brands such as Leroy Merlin, Bricoman and Zodio, there are of course technological challenges, but there are also human and cultural challenges. In this context, certain speeches constitute real "moments of truth" which are strategic in the success of such a project, because they condition a "yes, I want to", rather than a "no thanks". How to federate, mobilise and engage teams on a global scale around a major common project? Matthieu GRYMONPREZ and Bruno CLEMENT will share with you behind the scenes of the great moments of truth of the digital transformation of ADEO.
Global Leader Digital Data


04:55 pm CEST
-
05:30 pm CEST
05:00 pm CEST
-
05:30 pm CEST
[Masterclass] Changes in privacy and the end of third-party cookies: how does Auchan maintain a relevant measurement of its digital performance ?
The richness of interactions between customers and brands prior to purchase presents a real challenge in understanding and measuring the effectiveness of different customer journeys. In this context, new regulatory, technical and user constraints on cookies further increase the level of complexity in measuring the performance of media campaigns. Find out how Auchan, in collaboration with fifty-five, is adapting its media performance measurement protocol to comply with regulatory constraints and to prepare for the disappearance of third-party cookies.
Managing Director, Retail & Services


Senior Expertise & Innovation Manager

05:00 pm CEST
-
05:30 pm CEST
[Masterclass] Data & IA : Comment Danone attire l'attention de ses prospects grâce à l'intelligence contextuelle
Pour développer des publicités impactantes, les marques peuvent aujourd'hui s'appuyer sur l'optimisation du ciblage, de la création et de l'emplacement. Pour cela, Seedtag a créé la première IA contextuelle qui leur permet de toucher les consommateurs en fonction de leurs intérêts, sans utiliser aucune donnée personnelle. Concrètement, le ciblage contextuel est une alternative aux cookies tiers qui se base sur le contenu des articles plutôt que sur les données personnelles des internautes. Lors de cette masterclass, découvrez comment Seedtag accompagne Danone dans leur stratégie contextuelle tout en nourrissant leur connaissance client.
Lead of digital & Média EDP


05:00 pm CEST
-
05:30 pm CEST
[Masterclass] Digitalization and image recognition: modernize your organization and optimize your sales
Head of Customer Success – Retailer Solutions

International Sales Manager

05:00 pm CEST
-
05:30 pm CEST
[Masterclass] La transformation data de PVCP illustrée en 3 cas d'usage
PVCP a initié en 2017 un tournant sur la data avec 3 objectifs : améliorer l'expérience client multi canal, développer le revenu, enrichir la connaissance client pour nourrir la stratégie marketing et commerciale. Après 5 ans et quelques imprévus, retour sur cette expérience, les moyens mis en œuvre, les cas d'usage les plus contributifs, les enjeux de gouvernance et les challenges à venir.
Customer Analytics & Intelligence Manager


05:00 pm CEST
-
05:30 pm CEST
[Masterclass] Transformer la donnée propriétaire en valeur business, l'exemple de RED by SFR
À l'aune des nouvelles attentes sur le respect de la vie privée, RED by SFR accélère sa stratégie de données propriétaires, permettant une meilleure compréhension des parcours clients, une amélioration du ROI de ses activations media et une plus grande agilité dans la prise de décision - Une collaboration RED by SFR x Google x Artefact
Responsable Acquisition de Trafic multi-Levier et Data Analyse

Head of Google Marketing Platforms, France


05:00 pm CEST
-
05:30 pm CEST
05:30 pm CEST
-
07:30 pm CEST
Cocktail & one-to-one meetings
07:30 pm CEST
-
10:30 pm CEST