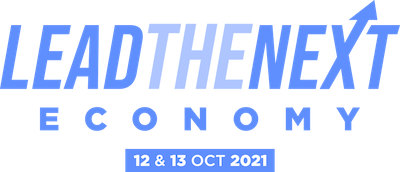 Decision-makers in retail, e-commerce, banking-insurance, tourism, automotive, energy... will find in this forum material for inspiration, reflection and activation to rethink their post-covid business and successfully prepare their 2022 strategy!

Come on board the #NEXTECONOMY #BUSINESS #DATADRIVEN #OMNICHANNEL #CX #MARKETING
4 SESSIONS TO PLAN
YOUR 2022 ROADMAP
Session 1 - Tuesday, Oct. 12th (hybrid)


The next generation of Business

Connected retail, e-commerce & marketplaces, new services, new business models, platforming, innovation, transformation, etc.

Session 2 - Tuesday, Oct. 12th (hybrid)


The next Data Driven organizations

Data, analytics, predictive, business intelligence, data visualization, measurement, ROI, KPIs, etc.
Session 3 - Wednesday, Oct. 13th (hybrid)


The next omnichannel Customer Experience

CX, UX, e-commerce, new retail, multichannel commerce, customer journey, brand utility

Session 4 - Wednesday, Oct. 13th (hybrid)


The next level of Marketing

Own, earn, paid media, programmatic, social media, advertising, dynamic creative optimization, DMP, CRM, CDP,...
CHOOSE YOUR ACCESS
AT THE EVENT
Membership
Reserved for Members
of the HUB Institute
Personalised follow-up from a HUB Institute expert

according to your needs

2-day access to conferences and masterclasses

on 12 October & 13 October (onsite or online)
Access to the

networking platform
Discover pass
Reserved for corporate and brand advertisers only
(real value 3750€: for 3 employees per company)
Try the membership of the HUB Institute for 3 months!*
*100 free discovery membership passes.
Ticketing
Single access to the HUBFORUM Paris
2-day access to conferences and masterclasses

on 12 October & 13 October (onsite or online)
Access to the

networking platform
AN EXTRAORDINARY
HYBRID EXPERIENCE